MISHNAH CONTINUES TO STEP UP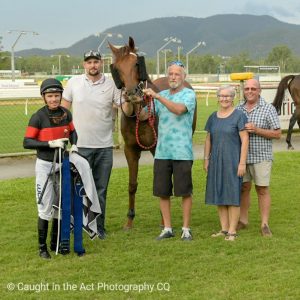 Every stable need their super consistent star that continues to put in on the track and get the job done on raceday. MISHNAH is that horse for Jared Wehlow Racing and the Kingston Rule gelding has had a sensational start to 2019 after a summer freshen up. He has become a Callaghan Park specialist and the 1500m marker provides the perfect place to kick off his races as he went back to back recently.
Since making the move from Victoria where is record was average at best Mishnah has reeled off 4 wins from 11 starts and filled the placing on 5 occasions. A trip south to town looks inevitable this season and he definitely deserves his chance after providing plenty of excitement in the north.